Posted By: TwoDog
Got Dogs? -

01/18/16

11:31 PM
Hey all!
Into my second week now with the fur babies and things are going ok.
I have two dogs in the house--border collies.
Charlie doesn't care about the critters.
Chelsea is obsessed with the critters. She just wants to stare and stare. She is a proven dog around small critters. She's been nose to nose with many small fuzzies and only ever wants to stare.
Up until about a week ago she would press her nose against the bars of the cage and follow every detail of the gliders' movements. Until Harley got tired of that, walked up to the bars, placed her little hands on either side of Chelsea's nose and bit the heck out out of it.
Haha. Chelsea now keeps her nose off the bars.
Right now Chelsea's standing orders are, "No Touch". She can look...but no touch. This is working for now. I have not allowed her too close the gliders.
The gliders are ok with that...they are not *afraid* of the dogs, but they are wary.
Over time I want to get the dogs and gliders comfortable enough with each other that they are not obsessing, or nervous about each other.
My question goes out to the other dog owners. What are your experiences keeping Dogs and Gliders? What are some to-do's...and to-not-do's...
Experiences with dogs and gliders?
Any info much appreciated.
Thanks!
Dave
Ah...here are the dogs in question...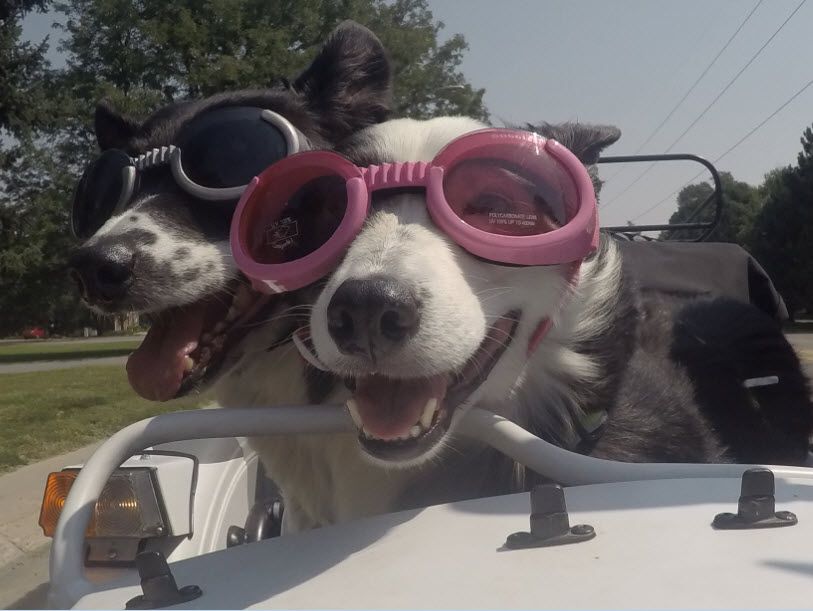 I'm not planning on endangering the gliders by trying to get them to ride the dog or anything. These dogs are well trained and listen very well...but they are still dogs. How do you guys deal with the mixed family? :-) Did you find that the presence of dogs coming and going effected the bonding process?
Thanks!
Dave