Posted By:

Terry
Had to Do It! -

11/01/14

12:28 AM
I just had to. I'm still not working but couldn't help running out and picking this up today. I saw it a few weeks ago at Target and had it in my cart, then logical me thought, hey, I don't really need this now, then I argued with logical self, it's only 1$,. Well logical me won that day and I put it back, but couldn't keep my mind off of it, all kinds of ideas for Halloween toy came to mind. Anyway, I couldn't help it, and I through in some dinosaurs too when at the Dollar Tree, as well as these spiffy dishes, I like how the lid comes off of the tea pot and you can add treats in them.
Anyway, yesterday I went through all my brat's things, including what was in stored in the shed and designed a spooky cage, but I needed that spider web basket, using upside down as a swing, figure I can add to it each each, thinking black spider rings and such. Anyway you can see it at the top of this spooky cage pic.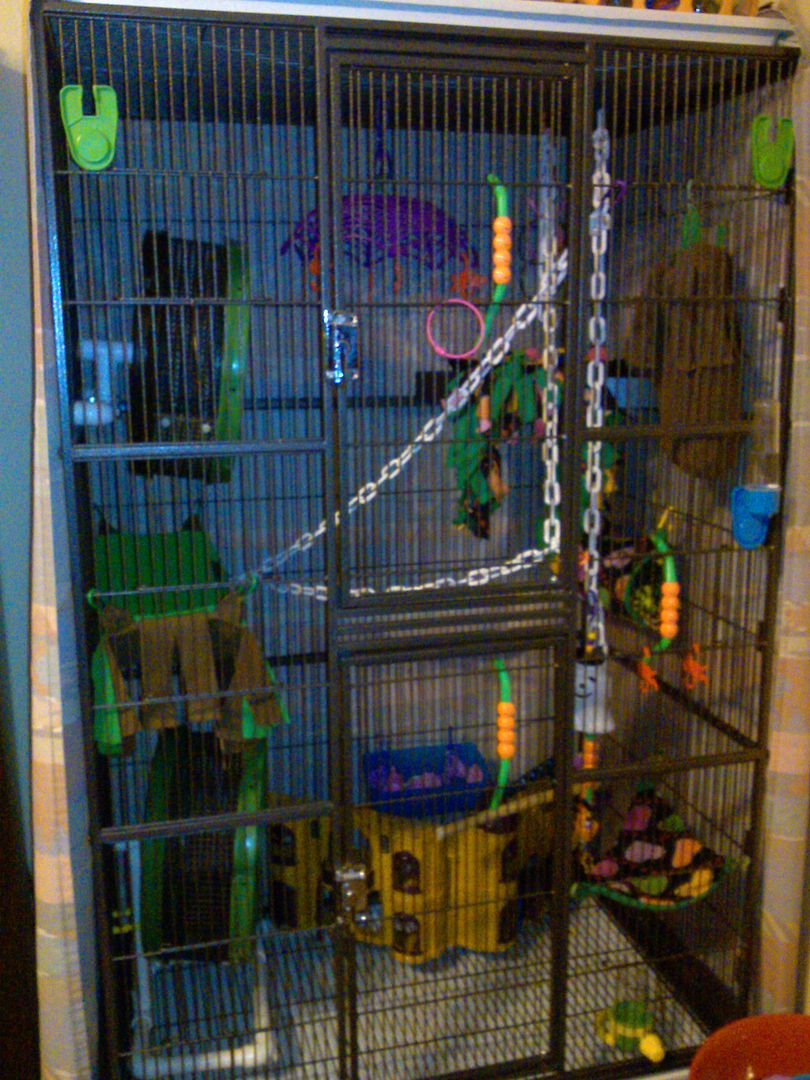 I sure hope they like to swing, lol.
Right now all I got is red monkeys to hang from it, next year I'll embellish hopefully. I did get the purple one. I had seen the purple and black, and I wanted the purple one for color, but when I got to Target today, they had an orange one. I almost got the orange one, then decided on the purple, now wishing I'd gone for the orange, oh well.