Posted By:

Terry
Curious at something new -

03/21/16

09:44 PM
So I was at Petco to get dog food and I usually always check out everything else in the store for fun. I stopped at the bird and small animal section last and came upon these wood/bark things you can attach to cages. The packaging said it was Douglas Fir with no chemicals added, so I looked up the safe/not safe wood list and found that Douglas Fir is on the safe list, and I bought two of them. I attached one to the (top) door first, so they could maybe use for a landing between the shelves on either side. Ollie was the first out to investigate and I went and grabbed my phone to take this pic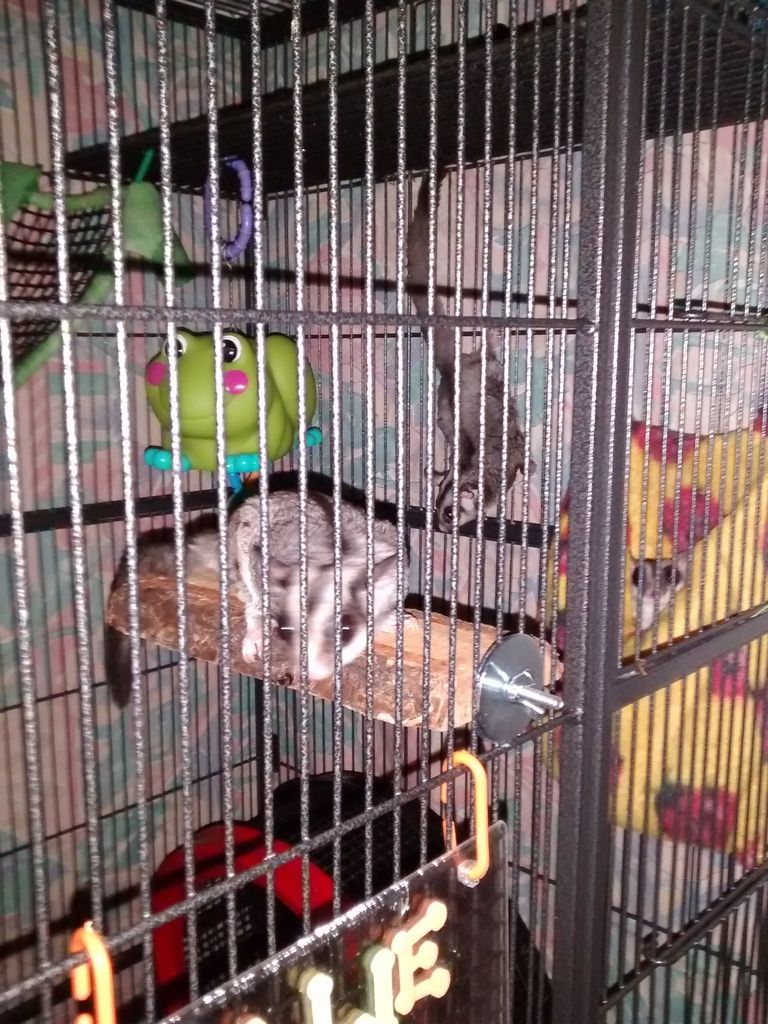 Lol, that is Lulu in the back ground, she was hilarious! I wish I had gotten photos of all the ways, angles and contortions she went through to check it out without actually climbing onto it or touch it at all. You can also see that Skadoosh peeked out of the pouch, but didn't come out to investigate until I filled the forage toy (seen below). BTW, they all three proceeded to the bottom of the cage after that to the location I place a bowl of food
I didn't make it easy for them, it was too soon for dinner, lol.
Then I added the second, but I may move them around some. I was thinking the one on the door would be nice so when I open the door for short out of cage visits (when I don't take them to the bathroom for play), they have the landing to jump to and from me. We'll see how that works.
The second one I added on an angle at side of cage, I hung a forage toy (toothbrush cover) with pellets inside to encourage them to climb on the limb and reach for the treats.