Posted By:

Terry
Just a Summer Time Cage Set Up to Share -

08/07/16

11:20 PM
Minus the wheels, the mounts are in place, but wheels are still drying at the time I took photos. No particular theme.
Upper left (facing): Sleeping pouch, midway shelf with CLO serving station and travel size wheel (drying), natural wood perch, forage toy, swinging cabana for play stations, and hammock in center for chill'n.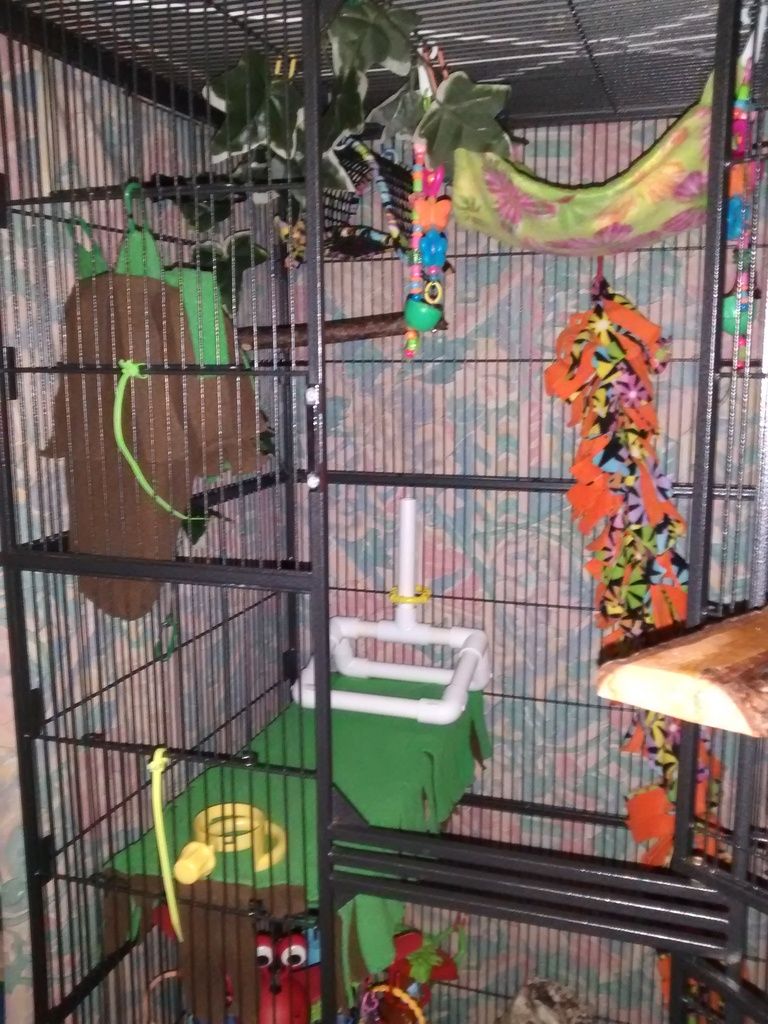 Upper right (facing): Upper shelf with f/v feeding station & water silo, 2 forage toys and swinging cabana play station and cage mount wheel (drying).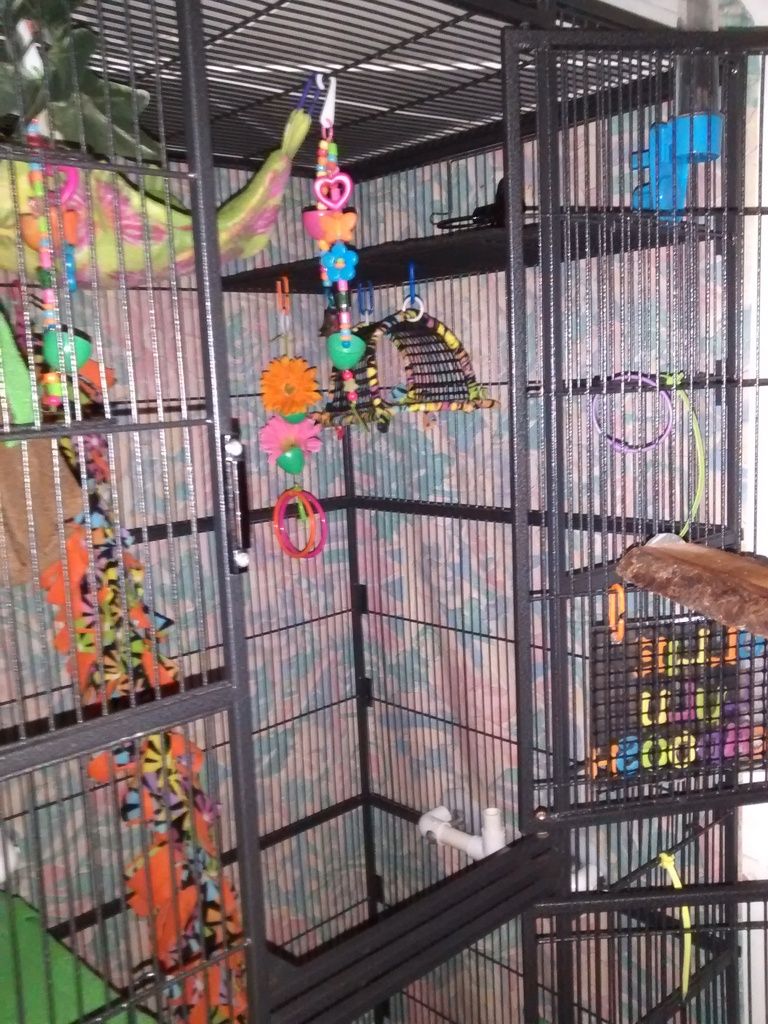 Lower right (facing): Lower, floor level feeding station under corner hammock and branch for chill'n on top or under.
Lower left (facing): Floor play area with tree house, play pen, and hanging toy.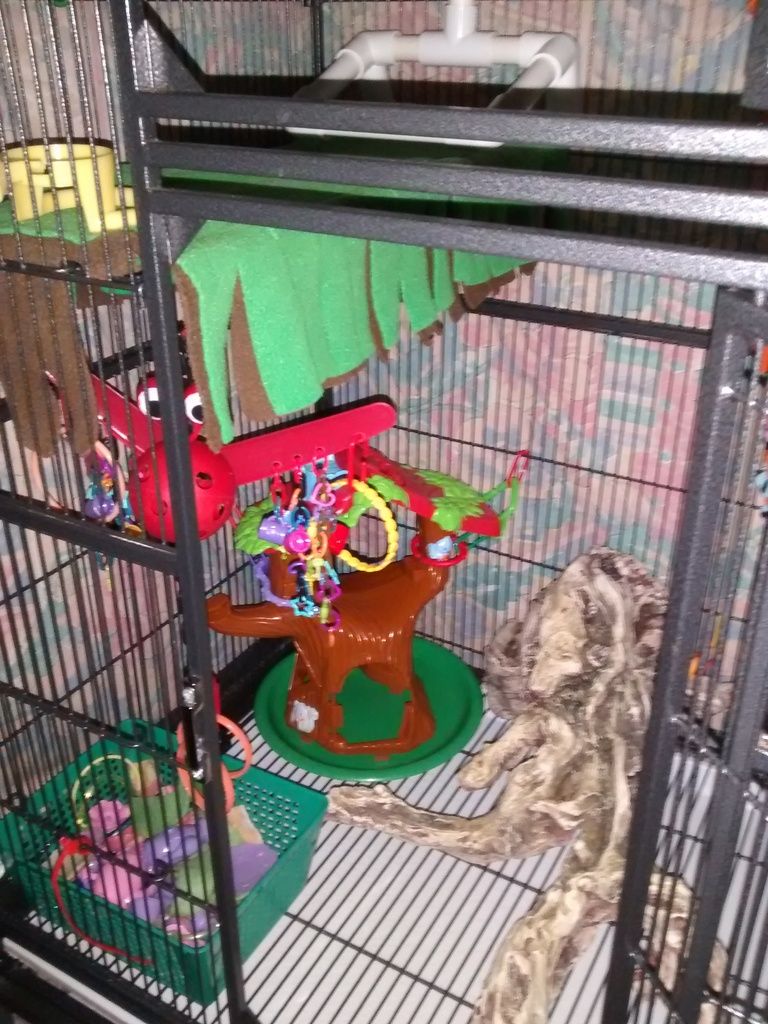 Also additional furnishings: the door wood platform & fringy vine in the back of cage.
Here a few pics with the three amigos enjoying [:)]