Posted By:

Terry
Friday evening, when a Unidentified Object Appears in..... -

07/09/17

12:35 AM
the Magical Woodland of Ollie, Lulu, & Skadoosh
The object!
Ollie wakes up first (as usual)
Does he care about the foreign object in his cage? You be the judge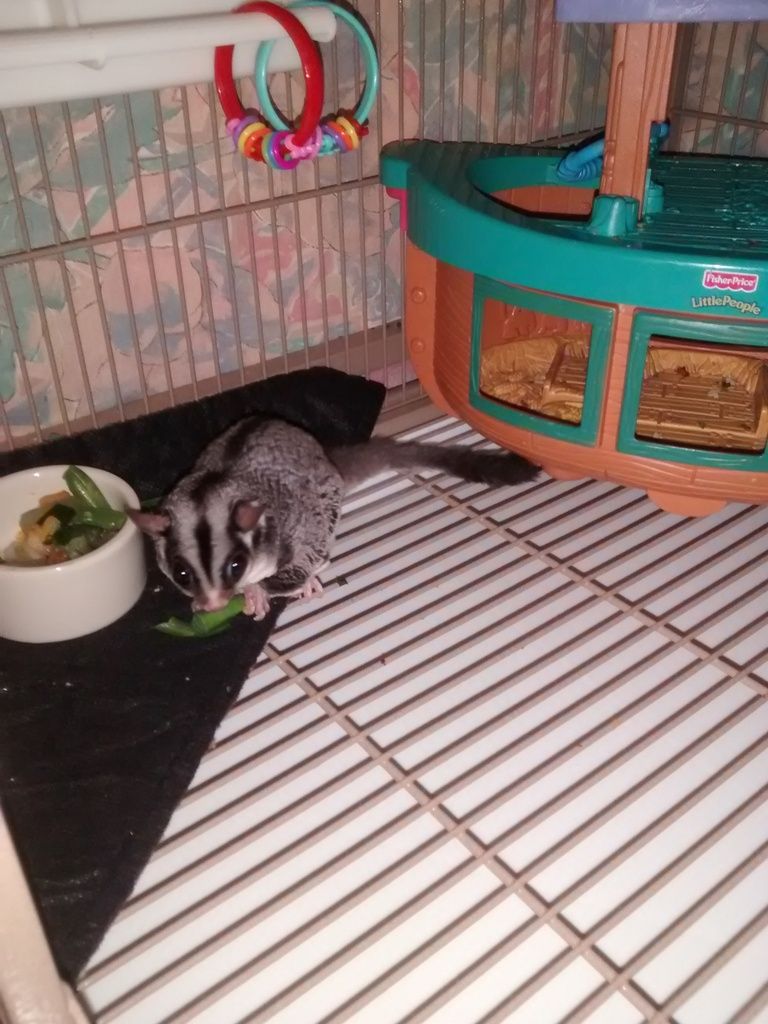 Nope. Then out comes Lulu, what does she check out first?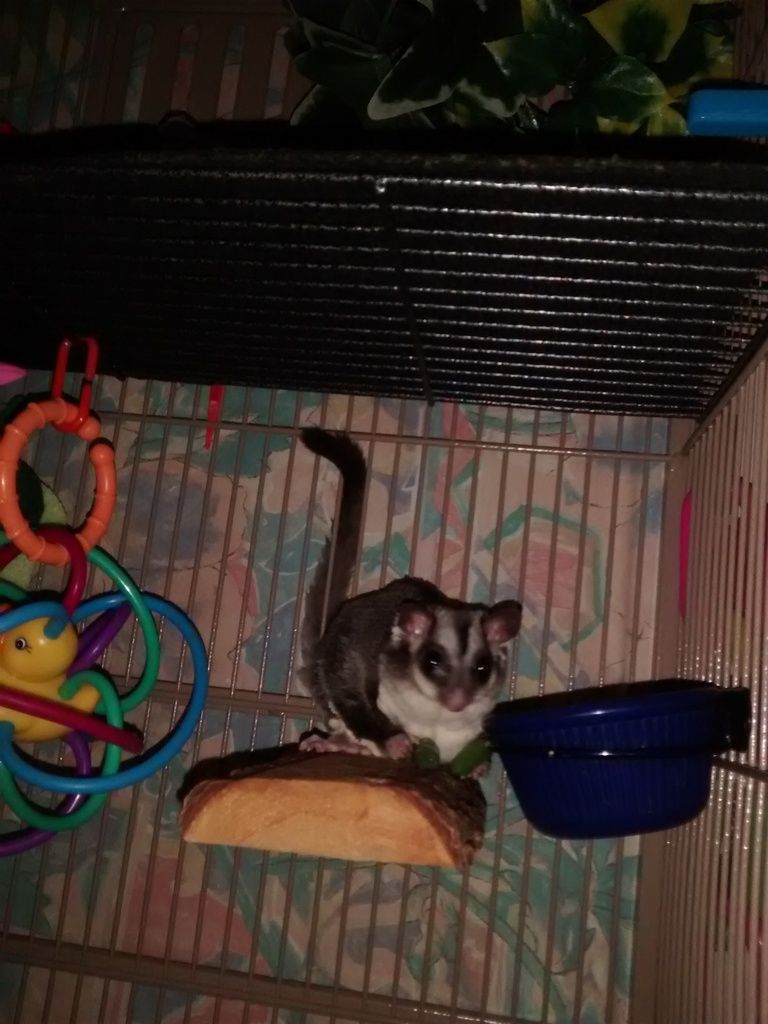 Food bowl!
Skadoosh is last, as always to emerge from the pouch after a long days sleep. She's going to check it out right? I mean it's new, it's big, and it's right in the middle of their cage floor! Nope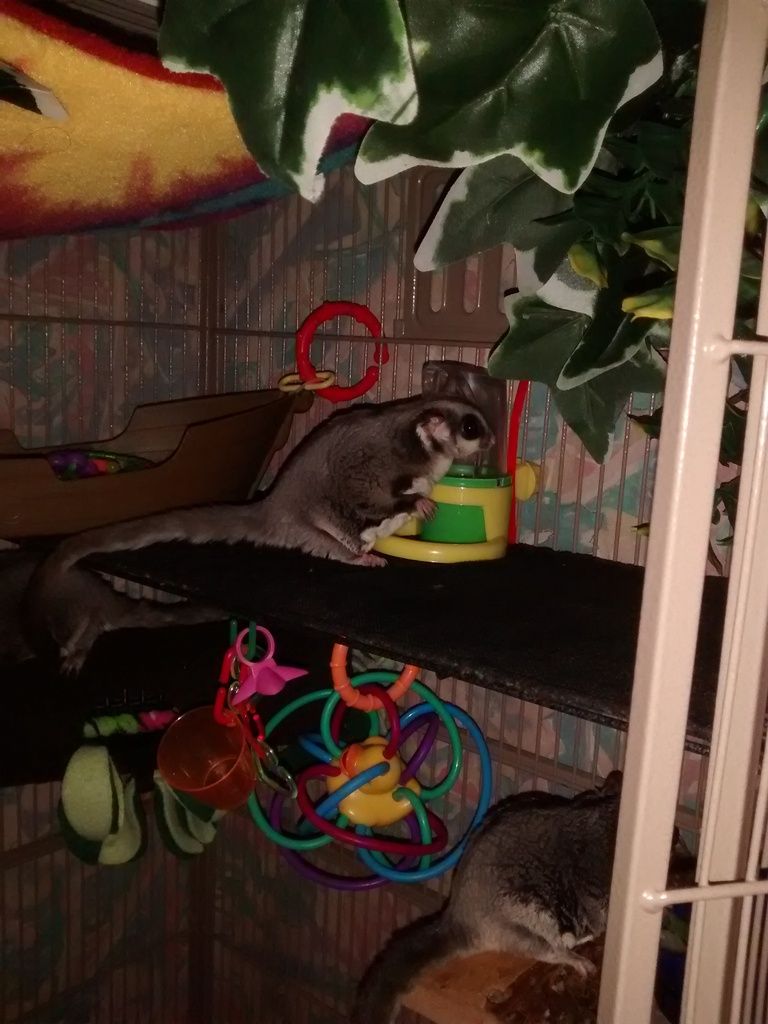 I guess a hungry sugar glider just wants to eat first, lol.
Ollie, takes a little look at it, but goes back to the pouch without much hesitation. Lulu, doesn't even go close to it before going back to the pouch. But Skadoosh, well after she ate her first meal, she let her curiosity get the best of her.
She went down to the floor to take a look, she gets closer...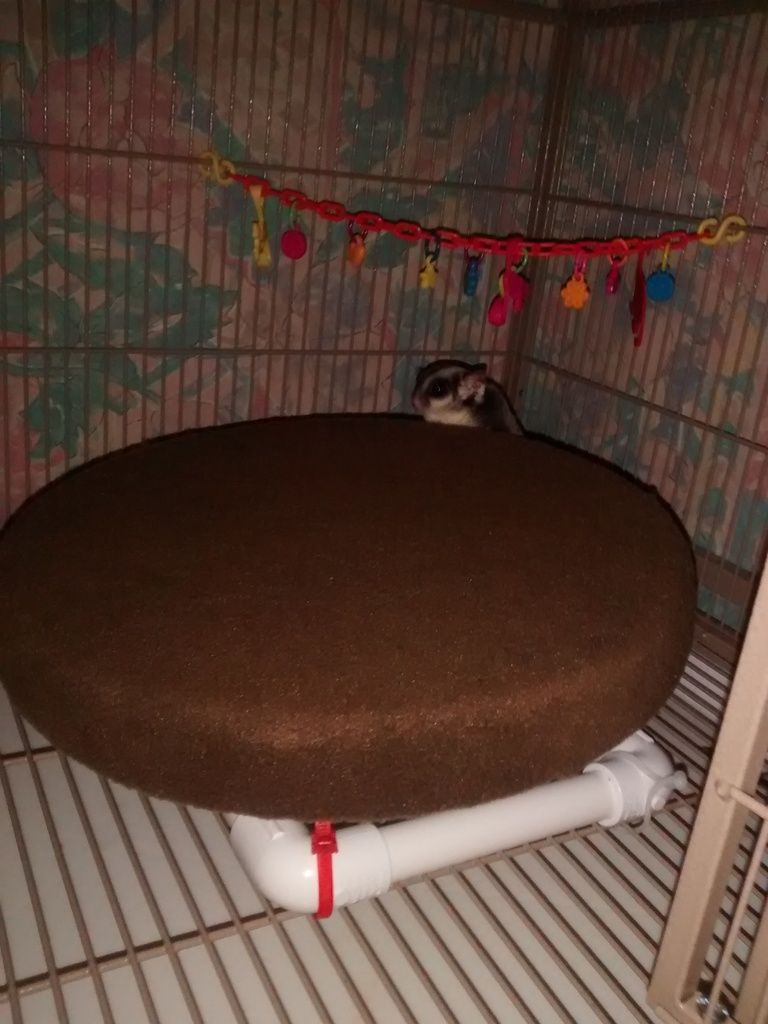 She examines it closely, from underneath it....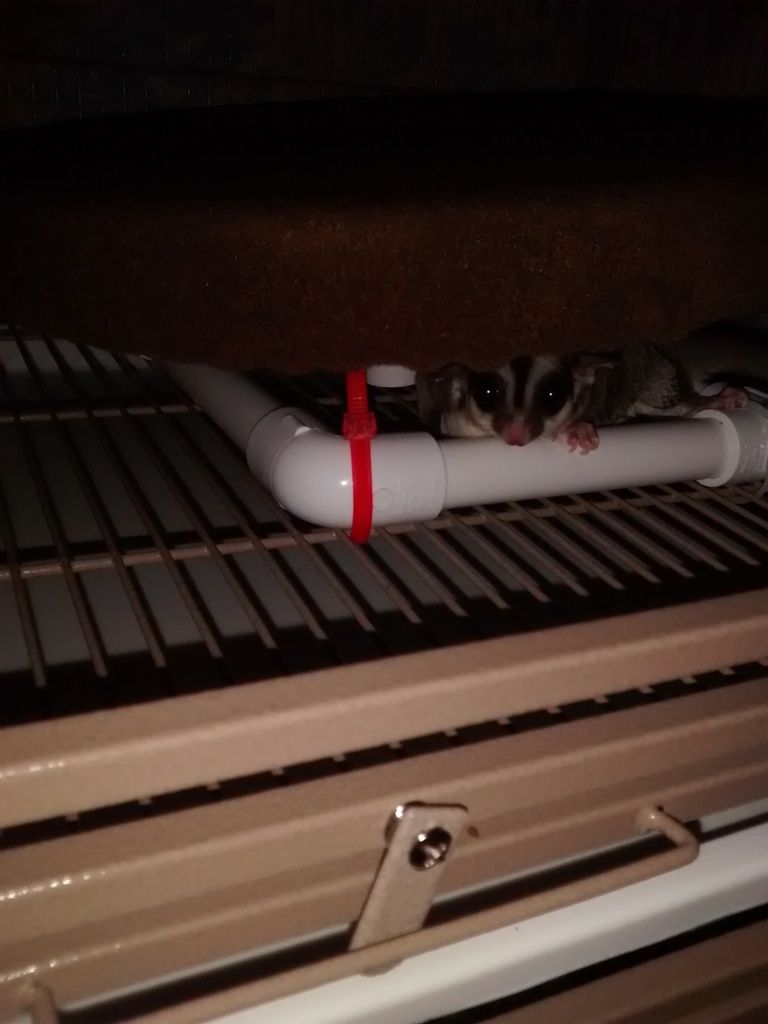 Finally, finally....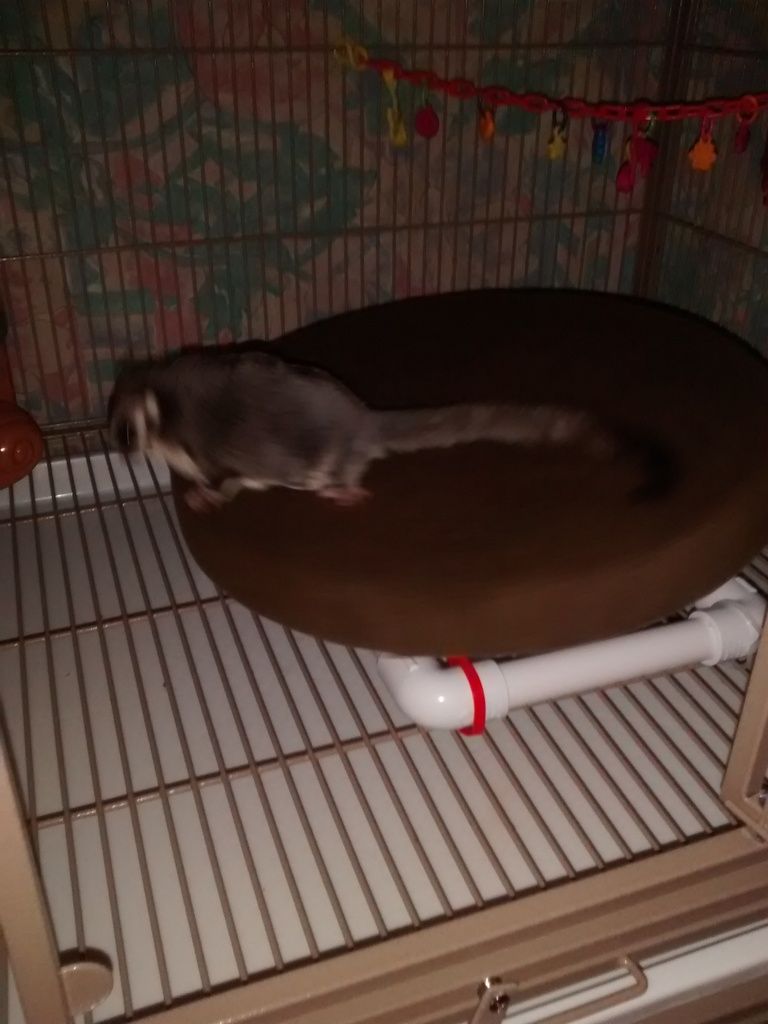 Then hops off and goes back to the pouch
Disclaimer, in the last photo I had put her on the treadmill. She had actually climbed on it after coming out from underneath, but if you look closely at that photo, you'll notice the red zip tie. It was touching the underside of the treadmill and it didn't move when she climbed on top for the first time. I wanted her to experience it move, so I fixed it and then placed her back onto it.