Posted By: TwoDog
The new life...with gliders. -

10/13/16

12:00 PM
Hey all. It's 5:30am out here in the middle of the New Mexico badlands.
Recently I hit the RESET button on my life, leaving behind a 25 year computer geek career for living in a camper and Treasure Hunting around America. Ultimate Fail, or Dream Come True? Vote is till out.
Been trying to settle into this new life on the road, and it's been spiced up with some surprising challenges. Internet is like gold out here, so I have to manage my data consumption. Heat has also been an issue--but that is getting better. (many thanks to LadyMac and others for their advice in this dept.)
Going under the name TwoDog Adventures, the cast and crew include, Myself, the dogs and the suggies. Soon to be more suggies, it looks like. Frisby has been getting bigger every day! Hoping to see a little tail or foot poking out soon.
I'm still throwing stuff out from the move into the camper.
We did find a way to arrange the place so we could keep the good cage. The suggies now figure prominently in the main room decor--and as such, the main room has become our temp zone bunker area as well.
Let see if this [censored] portable hot spot will met me post a pic.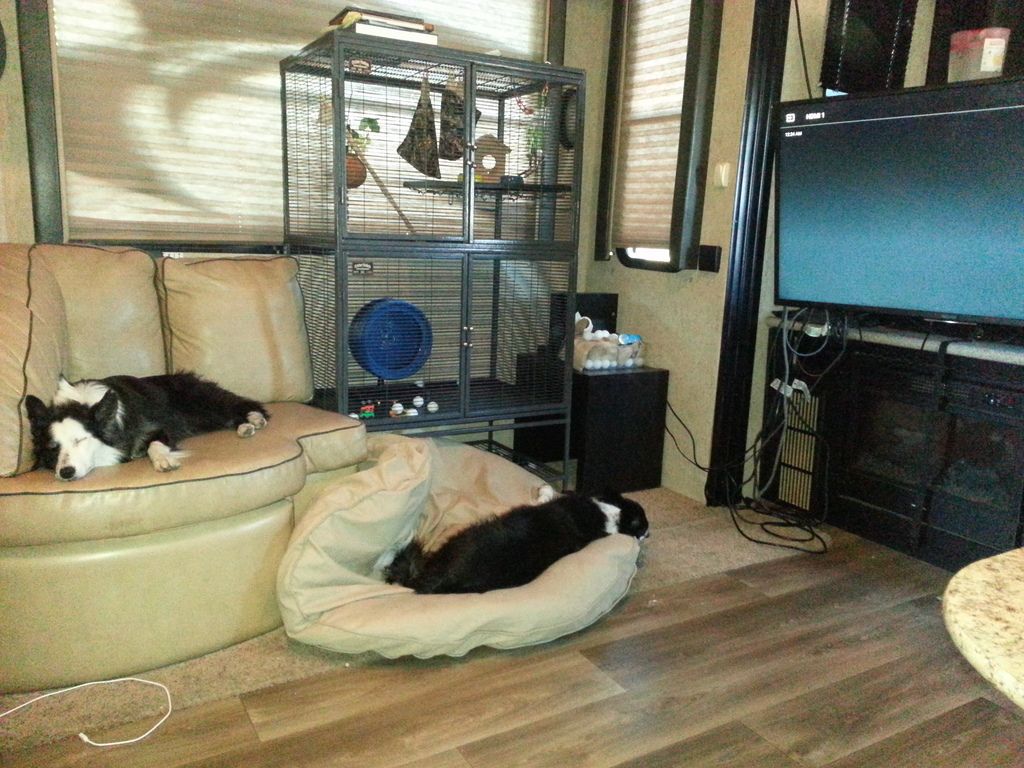 You guys will probably be hearing more from me going forward...provided that the Great Verizon remains pleased with me, and accepts my sacrifices. :-)
It's good to be back in the Glider community. Thanks for looking all!